Bethel Elementary School
†
Sugar Grove, NC 28679
†
828-297-2240 (phone)

828-297-5182 (fax)
†
---
Bethel Open House on Thursday, August 27 from 6 to 8 pm.

Please See Our Announcements†Page †- by clicking here - for More Detail
†
---
Follow us on Twitter at
†
https://twitter.com/bethel_school
†
---
Thanks to the Lowe's Heroes Grant, Jake Orange (grant recipient and event organizer), Lowe's employee volunteers and our staff and parent†volunteers, many areas around the school have been improved or cleaned up. Our major projects - the front playground steps, the stage area, the kindergarten playground and the courtyard - are now complete!
Go to this link to view a slideshow of our volunteers in action!
†
---
​
Lowe's Grant Heroes' Days
July 9-11 / 9:00 am†to 4:00 pm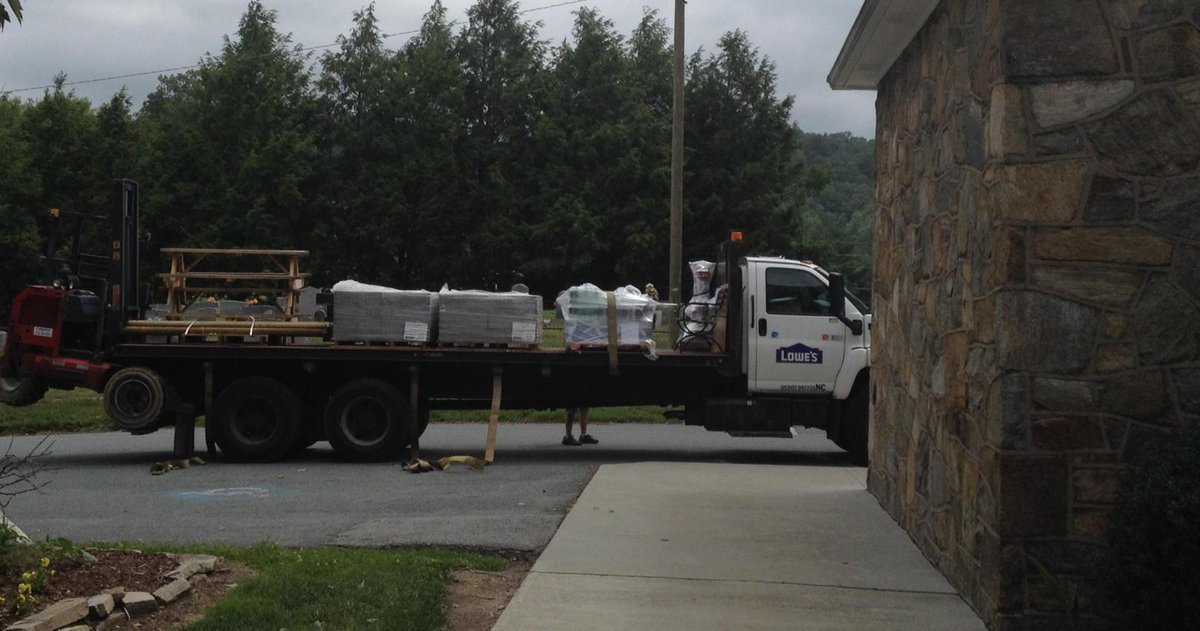 ​Thanks to a Lowe's Grant and the efforts of Mr. Orange, we have supplies and materials to fix-up several areas around the school. We welcome parent and community†volunteers to come out Thursday, Friday, and Saturday to help us in these efforts.
Click here for more information on Lowe's Heroes.
†
---
Summer office hours will run 8:00 am to 4:30 pm,
Monday through Thursday
†
---
Follow us on Twitter at
†https://twitter.com/bethel_school
---
†
Freshmen Orientation will be held on Thursday, August 13th
from 12:30 to 3:30 p.m. at WHS for all freshmen and their parents.

†
---
Bethel Awarded a Clabough†Foundation Grant



The
Clabough Foundation
has approved our grant application
to support the creation of an e-zine (internet magazine) called†Appalachian Chillin'†
to publish our Grade 4 students' writing over the 2015/16 school year.†
​
We will be able to purchase†

12 ChromeBooks†

for the Grade 4 classroom!

Students will learn about editing, layout, and design as they ready their work for publication.
We appreciate the generous support of the Clabough Foundation for our young peoples' writing!
†
---
---
Bethel School Parent Breakfast Survey


Parents, for a chance to win a $25 Visa gift card, complete

a
5-minute breakfast survey,†

between now and Friday, June†

12th.

†




Thank †you †for †supporting †our school †cafeteria!​
Click here to take the survey
†
---
Bethel's Own Allison Sparks is WCS†Teacher of the Year
It takes an extremely impressive teacher to be named Teacher†of the Year
in the Watauga County Schools. †Allison Sparks has won that honor for 2015-16.†


Click here†to learn more

.
†
---
End-of-Grade (

EOG

) Assessments




EOGs†start Wednesday, May 27 and go through the week of June 1.




Click here to see the exam schedule

.

†



Free Breakfast for All Students


Free breakfast†in Bethel's cafeteria for every student from May 27 to June 12!!!
Please encourage your child to eat a good, healthy breakfast.
†
---
Bethel Garden Update
†
Mr. Tidyman's classes made and filled all the beds with compost and dirt. The beds are all almost planted as well. Our cafeteria is doing its part in saving food scraps that haven't or can't be served. †
Ms. Pennell and Ms. Bauer have been in cahoots planting four beds (not pictured) and will be having a salad with the kids soon. †
The plastic poles are something of an experiment. †It will be covered in clear plastic to keep the rain off of the tomatoes to prevent blight. †Time will tell.​
†
---
Bethel School's Maker Space
†
†
Students build sound, alternative energy, and electronics projects with the new SnapCircuit kits.
Students of differing ages work together to problem solve.
†
---
Let Bethel School Cafeteria Serve Your Student Breakfast!
†
We serve a nutritious breakfast each morning from†

7:15 to 7:50

. Students who receive free or reduced lunch can also receive a free breakfast. Please encourage your students to eat breakfast in the cafeteria!
†
---
Congratulations to our Teacher of the Year, †

Mrs. Allison Sparks!


†
---
Used Book Drive!
The Library at Bethel is hoping to collect as many used books as possible for a used book sale to raise money to upgrade and rebuild our library collection. At this point, about 2/3 of our entire non-fiction collection is out of date and needs to be replaced. Many of our most popular fiction titles and series are worn and literally falling apart at the seams. They need to be replaced, too. That is a substantial investment in terms of dollars that need to be raised and spent on high quality books for our children! They deserve the best and we are determined to provide it.†
We are hoping that families will go through their own bookshelves to see if there are any books they can donate to the used book drive. We're also hoping folks will spread the word to family and friends to bring their used books in to the school, to contribute to the drive. We've got work to do to improve our wonderful little library, but many hands make light work... and we know that the community that Bethel Elementary serves is very committed to the school and to our children. We're counting on your help to make our first ever used book drive a total success!​
†
---
This video was part of Mrs. Stumb's Genius Hour digital presentations. A student created an on-line place where students could compete in high-end yo-yo competitions.
†
Video
†
---
Students collaborating in the Media Center before the bell rings:
---
PTSO March 2015 Newsletter
†
---
Hat Day Fridays

March 13, 2015 - May 29th, 2015
†
Bring $1 and wear your hat all day. All money raised will go to†Relay For Life Team Bethel Believers.The class that raises the most money during the 12 weeks will get a pizza party.†Thank you in advance for all of your help.
†
---
†
Bethel Middle School†

Battle of the Books†students take Second Place!
Congratulations to all the hard-working students and teachers!† You make us proud.
†
---
-
Our school, thanks to our families, just mailed in $221.00 worth of Box Tops! †Each Box Top you send in is worth 10 cents!

We also have hundreds of Labels for Education thanks to you. †We will soon be able to trade these in for items like basketballs and volleyballs for our gym & playground.

Just today, a couple of families sent in literally 1000 box tops! †That will turn into $100. towards our school budget. †Thank you to those families, and to all of you for your efforts. †

Please continue to send in Box Tops and Labels for Education until school is out. †Also, please collect them over the summer and start sending them in next school year!

Together, Bethel is Family!
†
---
Mornings in the Bethel Media Center Maker Space!
Video 1
Video 2
†
---
From Bethel v. Hardin Park
†
---

PTSO Newsletter - February 2015
†
---
Kindergarten Orientation will be held on March 26 & 27. Call the school at 297-2240
if you have a child who will attend kindergarten at Bethel this next (2015-2016) school year.
Please click here for more details
†.
†
---
PTSO Newsletter - 1/15/15
††
---
---
†
Check out the December PTSO Newsletter for all the latest Bethel happenings!
†
___________________________________________________________________________________________________
PTSO November Newsletter 2014

​​
________________________________________________________________________________________
Bring Your Own Pumpkin to the Family Reading Night!
Monday, October 27th
​6:00pm
​Families are invited to enjoy a Family Reading Night in the library at Bethel,
followed by a chance to join in the fun-filled Pumpkin Carving Contest!
Students can share their favorite books as families take a few minutes
†out of their busy lives to savor the joy of reading together!


Pumpkin Carving Contest:
1st
†Prize - $10 Subway Gift Card
2nd
†Prize - $5 Subway Gift Card
Bingo Dinner!
Please join us Saturday, October 11†
5:00 Dinner - Ham Biscuits, Hot Dogs, Chicken nuggets, Pizza
6:00 - Cake Walk
6:30 - Bingo​


---
Parent Night†
Please join us this Thursday, September 25†
for our Math Curriculum†
Parent
†
Night.
5:30†
pm†
- Pizza Dinner
6:00 pm - Classroom Meetings
†
---
Upcoming†PTSO†Events
Thanks to all who participated in Saturday's†PTSO†Yard Sale!
†
---
Results of the Summer Reading Check-in!
41 students read for a total of†26,867 minutes!
Thanks for participating!!
Keep Reading!!
___________________________________________________________________________________________________________
†
†
---
†
---
~~~Bethel School is participating in the North Carolina Positive Behavioral Intervention Support program.†PBIS is a function-based approach to reinforce positive behaviors, to eliminate disruptive behaviors and replace them with pro-social skills.†~~~
†
---
---
---
†††††††††††††
†
†